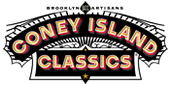 Coney Island
The new Kettle Corn is made in small copper kettles using free GMO corn, making this product 100% natural and gourmet. Its great flavor comes from the Himalayan pink salt used for its cooking, gluten free recipe, no cholesterol, and no preservatives. Presented in 4 different flavors such as Butter, Cinnamon Bun, Jalapeño Poppers, and Sweet & Salt.
Sweet & Salt Popcorn

Jalapeño Poppers Popcorn

Cinnamon Bun Popcorn

Butter Popcorn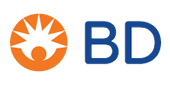 Becton Dickinson
For 16 years, Nichos de Mexico has had an extensive commercial relationship with Becton Dickinson, leader company in medical technology.
Today, we fabricate and distribute hypodermic and insulin syringes to important establishments such as Chedraui, Sam's, City Club and Costco.
100u 0.5ml Syringe

100u 1ml Syringe

4mm Aiguille Plume

8mm Aiguille Plume

PTK 3ml Syringe

PTK 5ml Syringe

UF 0.3ml 6mm Syringe

UF 1ml 6mm Syringe